FVA 27
The FVA-27 is a single-seat sailplane in duck configuration with a 15m wingspan.
Among the advantages of the duck configuration over conventional airplanes is the stall behavior: when the flow at the canard is broken off, the airplane pitched down and resumes flight.
In addition, during aerodynamic design, a performance increase of more than 10% over comparable aircraft was calculated. The glide ratio of the FVA 27 should be above 44. Although modern gliders in the 15m class already exceed these numbers and have significantly lower drag, especially in the high-speed range, the Duck's flight performance is still above average.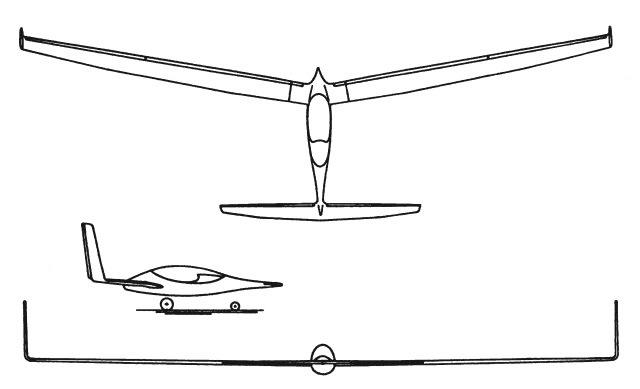 What has already been built?
Steel tube hull
Canard
Surfaces
Nose and main landing gear
What hasn't been built yet?
Interior of the cockpit
Controls
Although the FVA's attention is currently focused on the FVA 29 and FVA30, anyone who wants to continue building and developing this particular prototype is welcome to join.