Published: 31.07.2018 by Julia Grünewald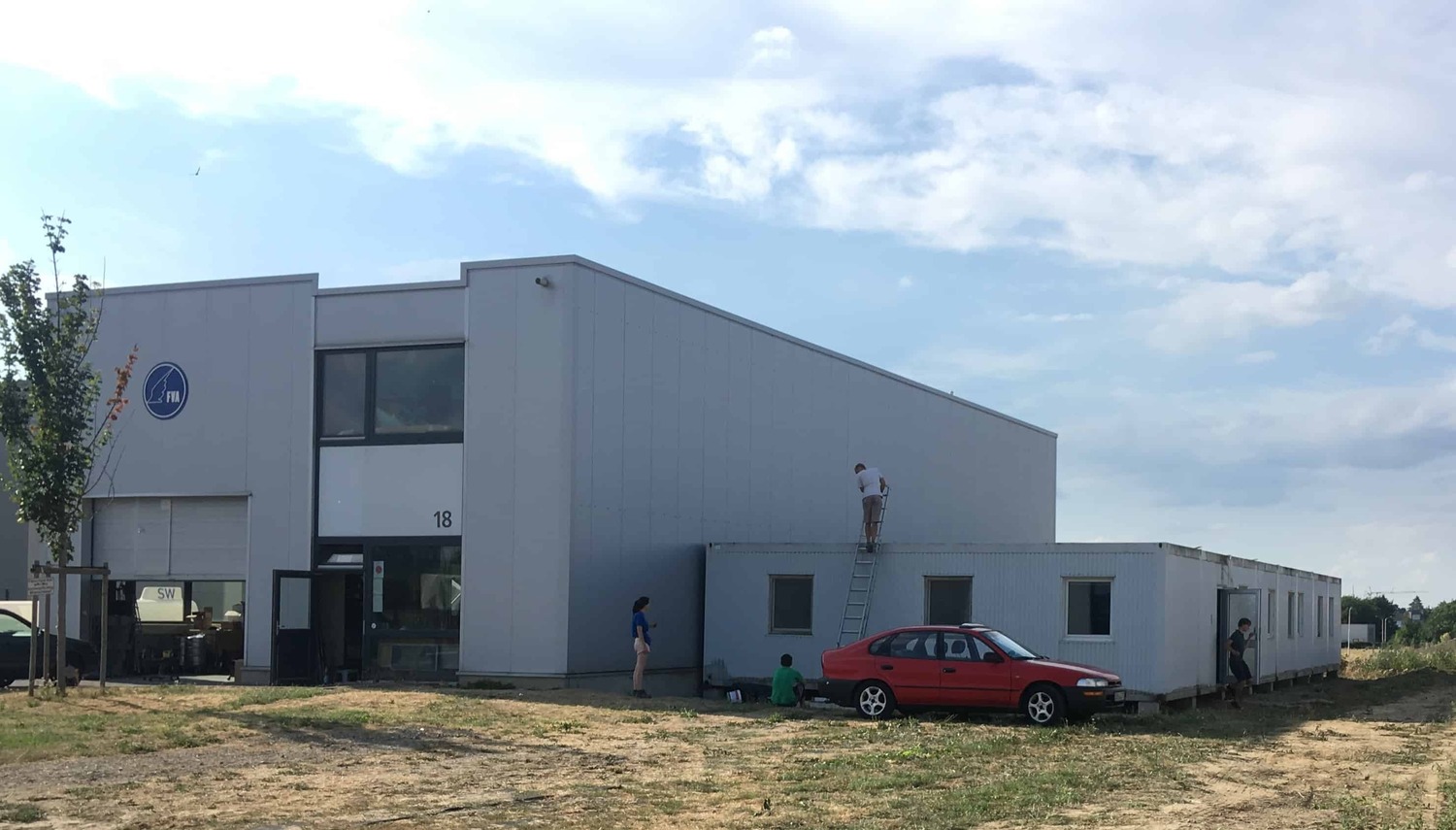 Today, on Saturday the 28th of July 2018, the FVA 28b finally moved in next to our workshop. Profound connoisseurs of our projects will recognise the FVA 28b as the expansion of our workshop (FVA 28).
At the student-friendly time of 5:30 a.m., the action began with four FVA members as well as transportation support at the company Trommsdorff, Alsdorf. The company supplied us with the office containers, after they served their time as a temporary expansion. At 6 a.m., another ten FVA members arrived at the workshop to receive the containers.
A truck with a crane, two tractors and a total of three trailers were involved to transport eight Containers in two tours. Each container is 3 metres wide and 9 metres long, with a height of 2,8 metres. Overall, we transported 200 square metres of storage space in roughly 9 hours.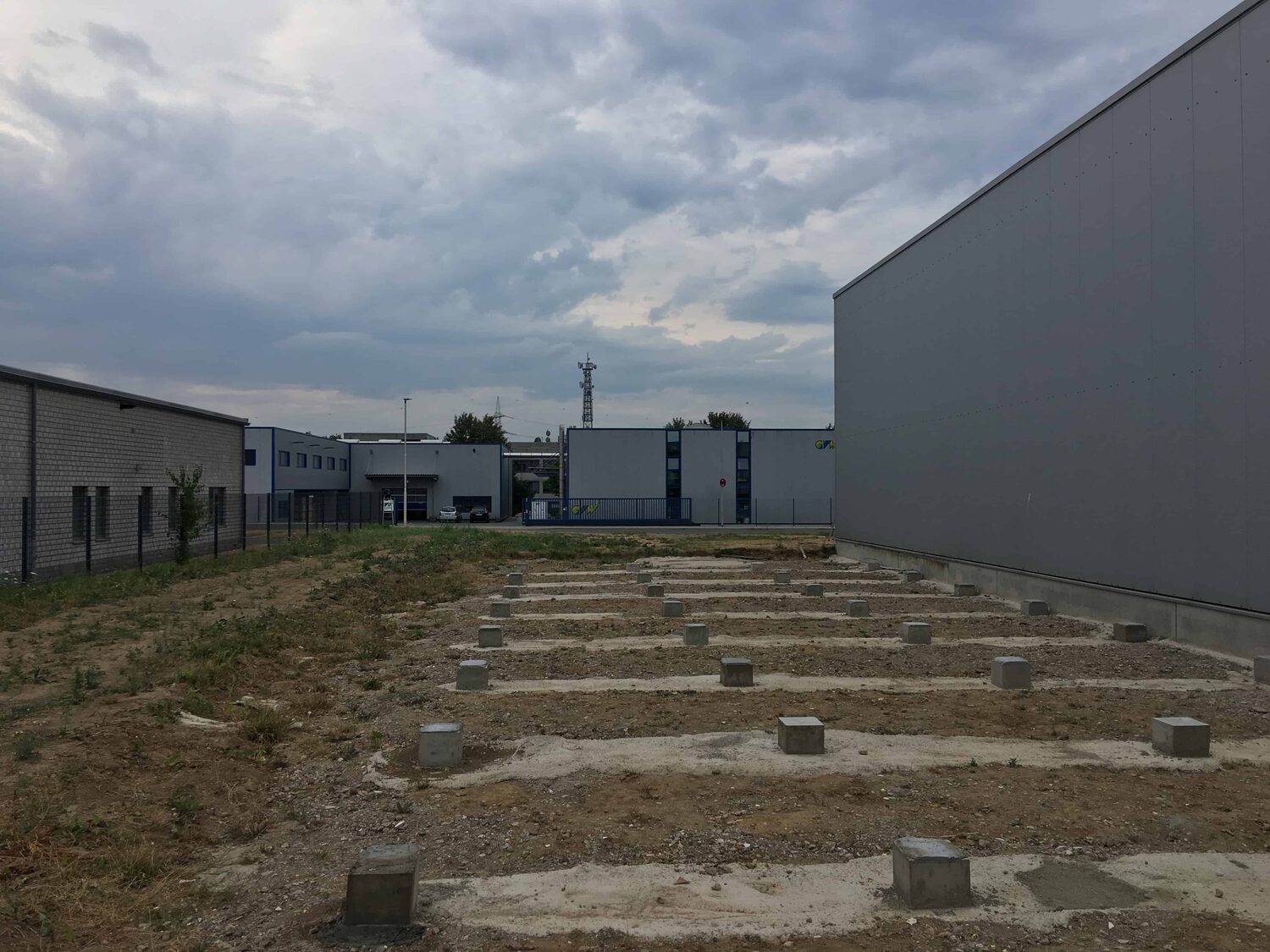 Foundation plinths next to our workshop
A while ago, the containers were gutted and two days prior to the move, the connecting points were separated. Nevertheless, plenty of helping hands were needed on Saturday to ensure a smooth operation.
The leftovers of the old compressed tape had to be removed, and the new tape had to be installed. For reasons of impermeability and evenness, it was furthermore necessary to adjust the containers accurately. With the help of tension belts on each side, the containers were precisely positioned. Finally, the junctions were secured against penetrating humidity, and the containers are now weather-proof installed.
After a year of preparation, the main work is now done. However, we still have to work on the interior fittings as well as the design of the surrounding area, including driveway and installation of a garage door. On top of that, a pent roof construction is planned to ensure a long-term weather resistance.
In the evening, we celebrated a successful work day with a barbecue next to our new storage space.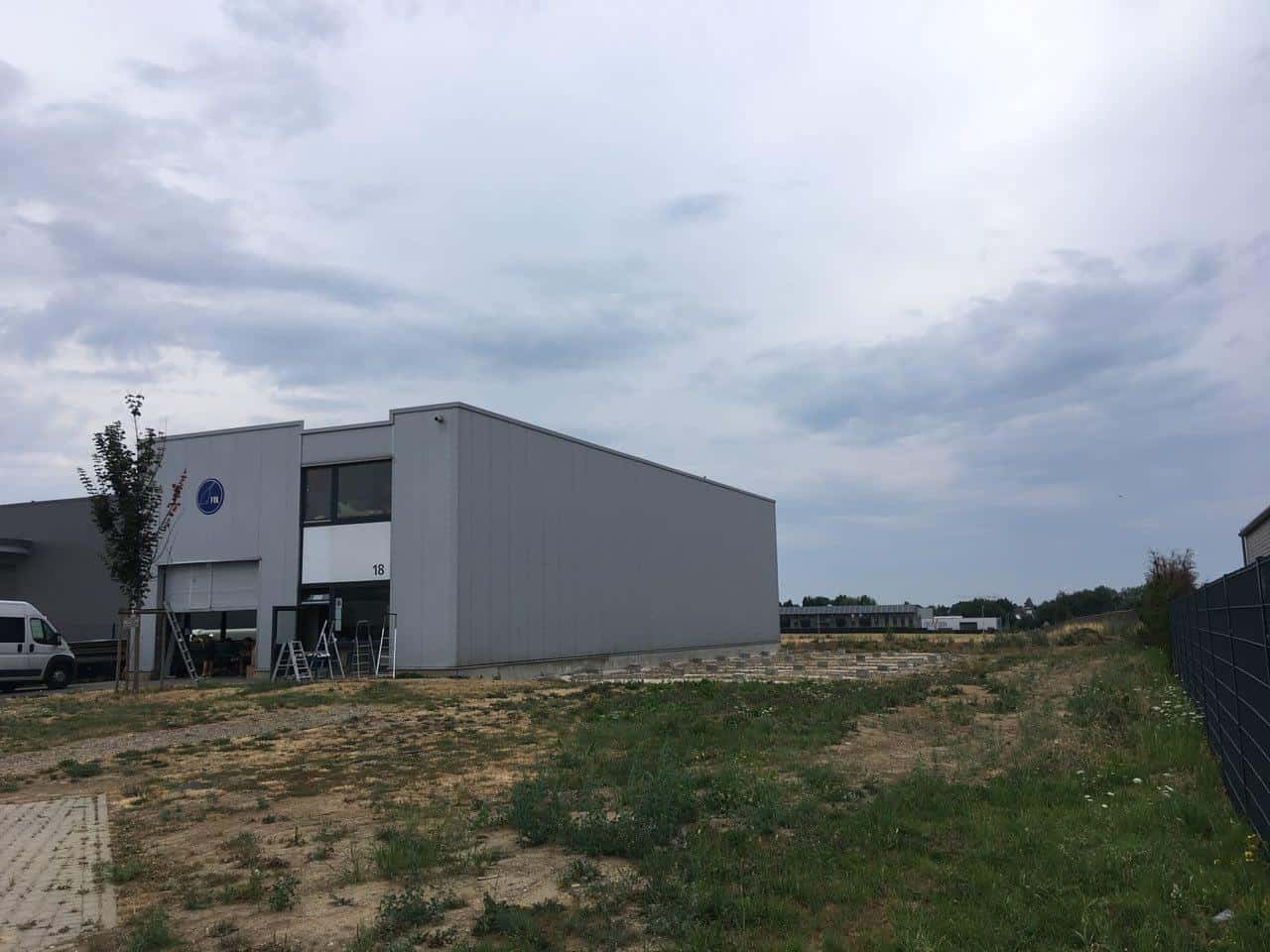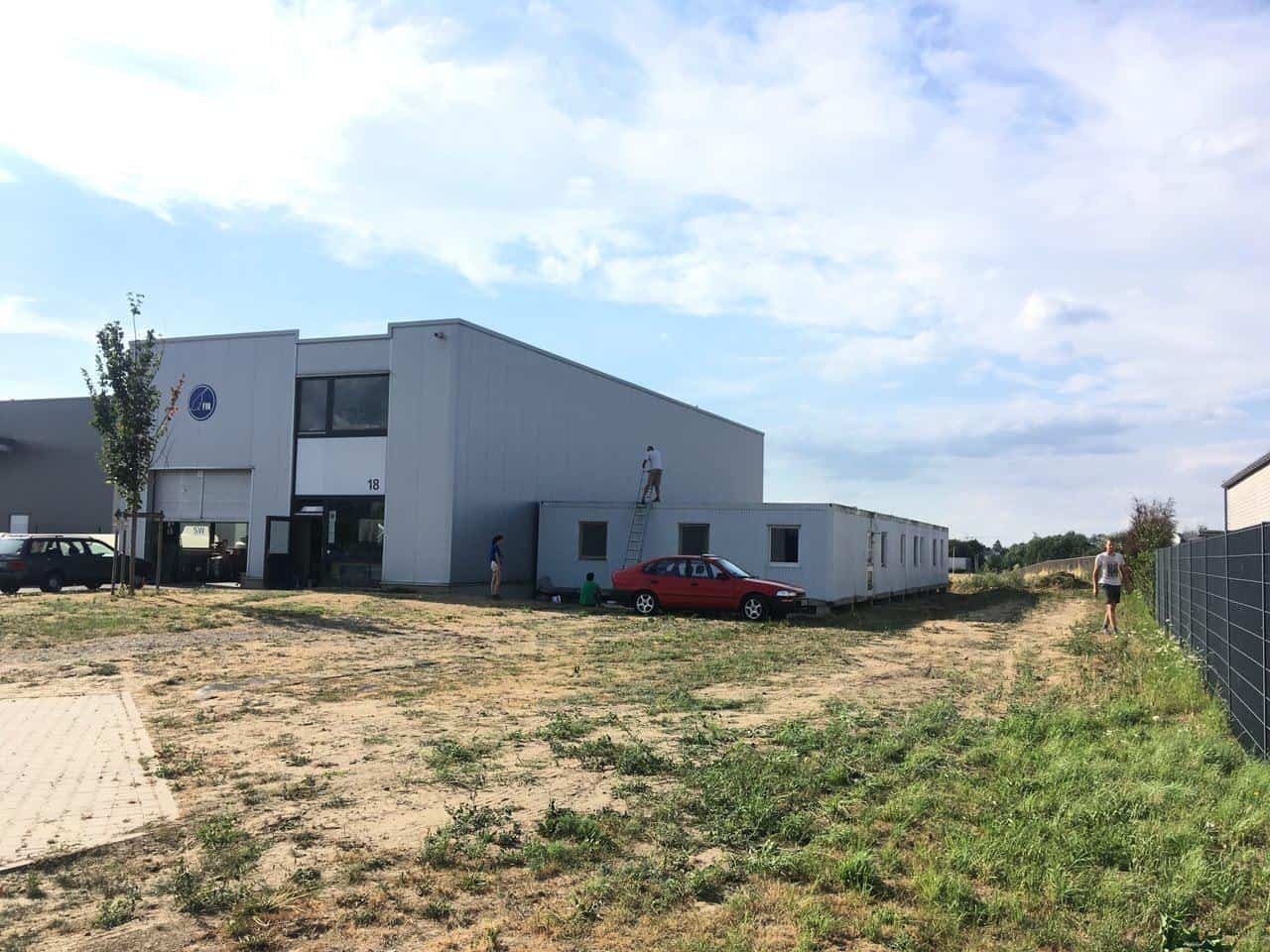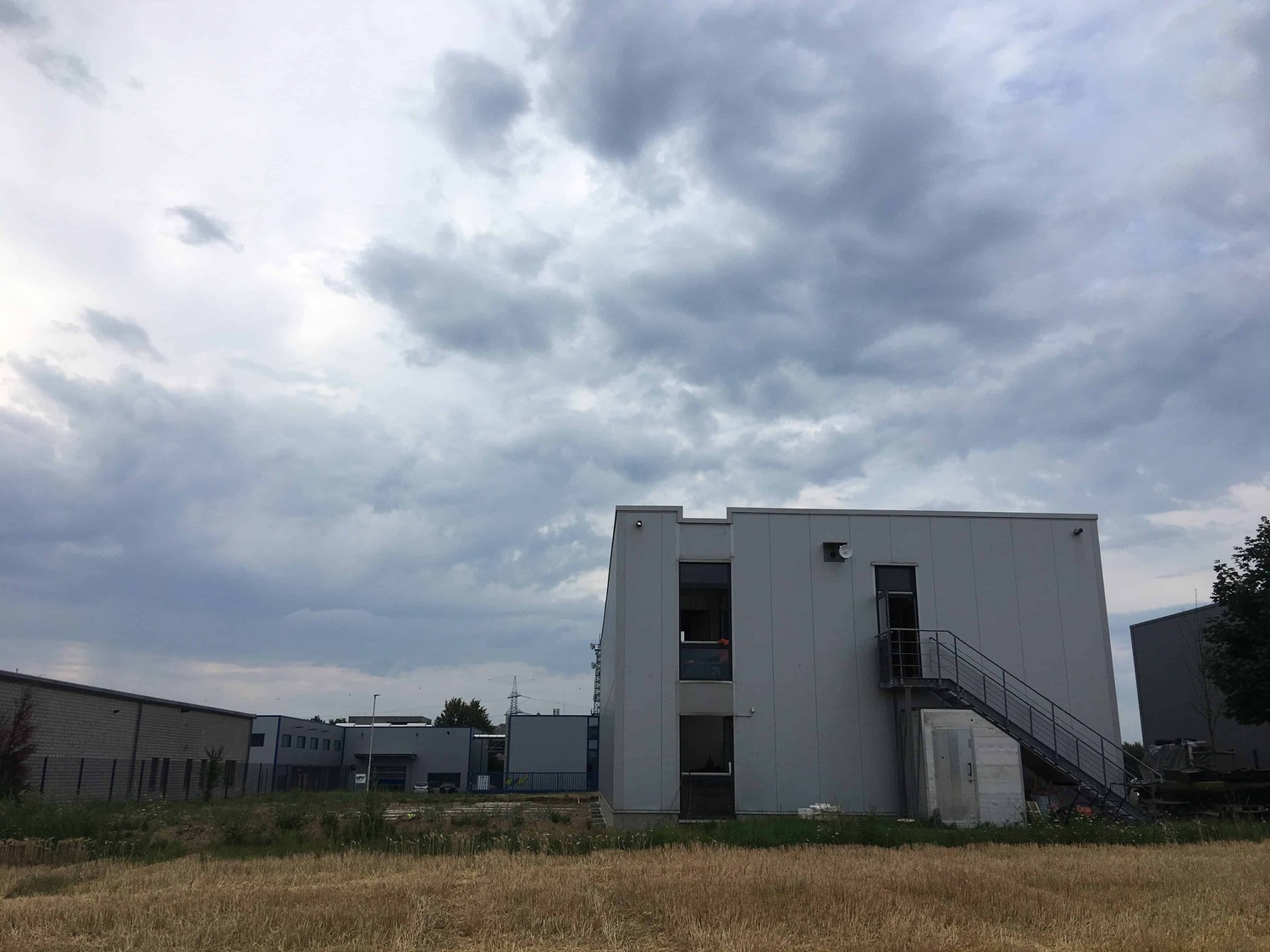 Before (rear side)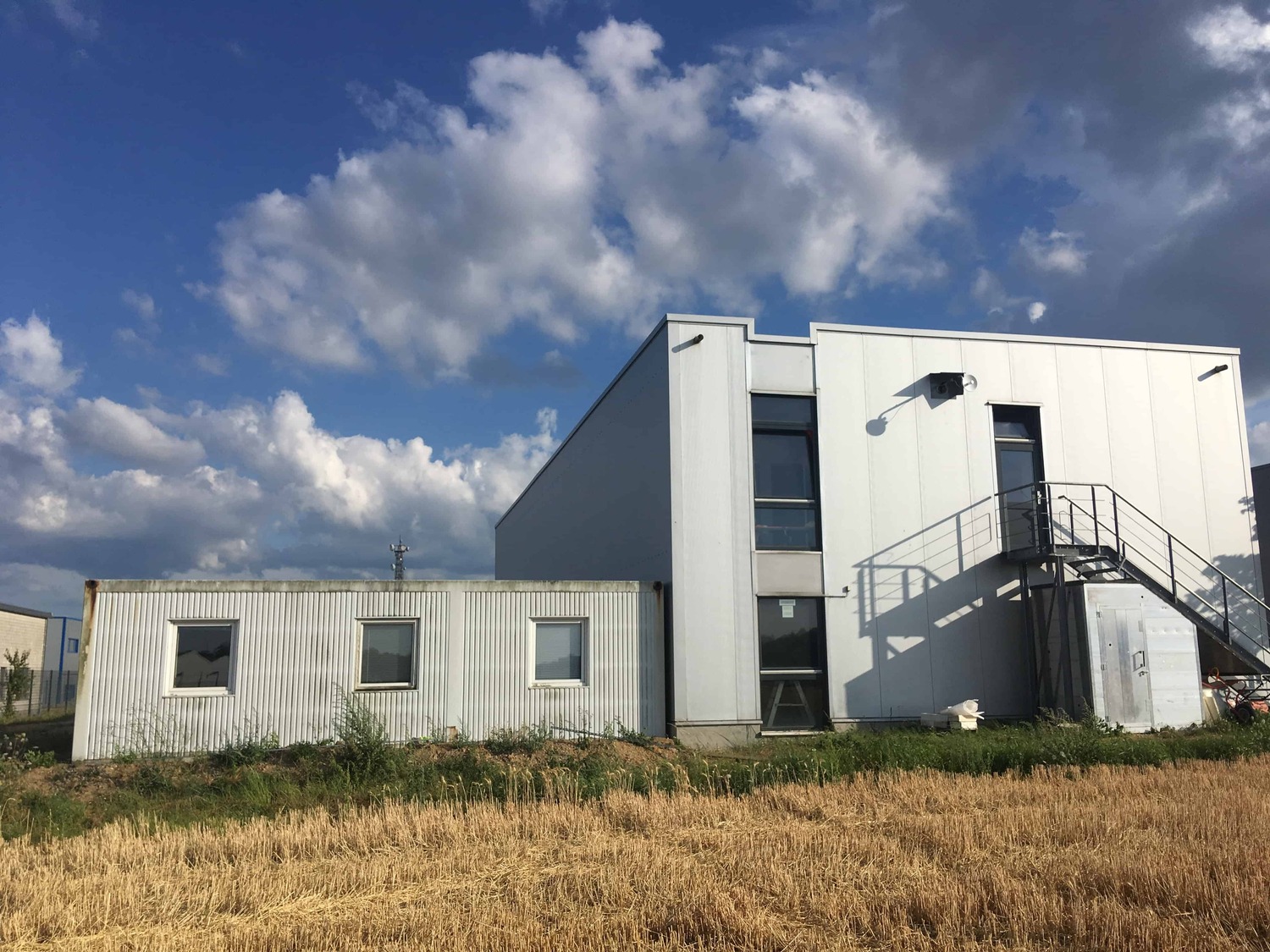 After (rear side)
An dieser Stelle auch nochmal ein herzliches Dankeschön an die Spenderinnen und Spender, die den Transport möglich gemacht haben!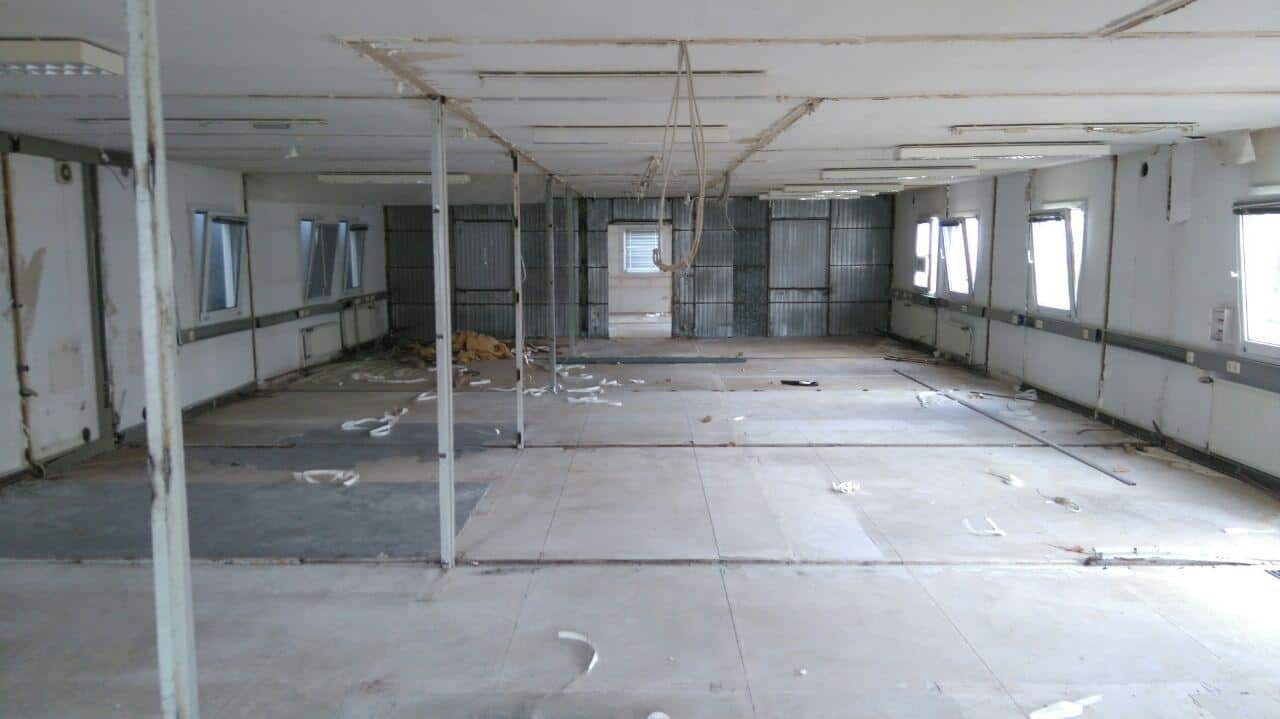 Interior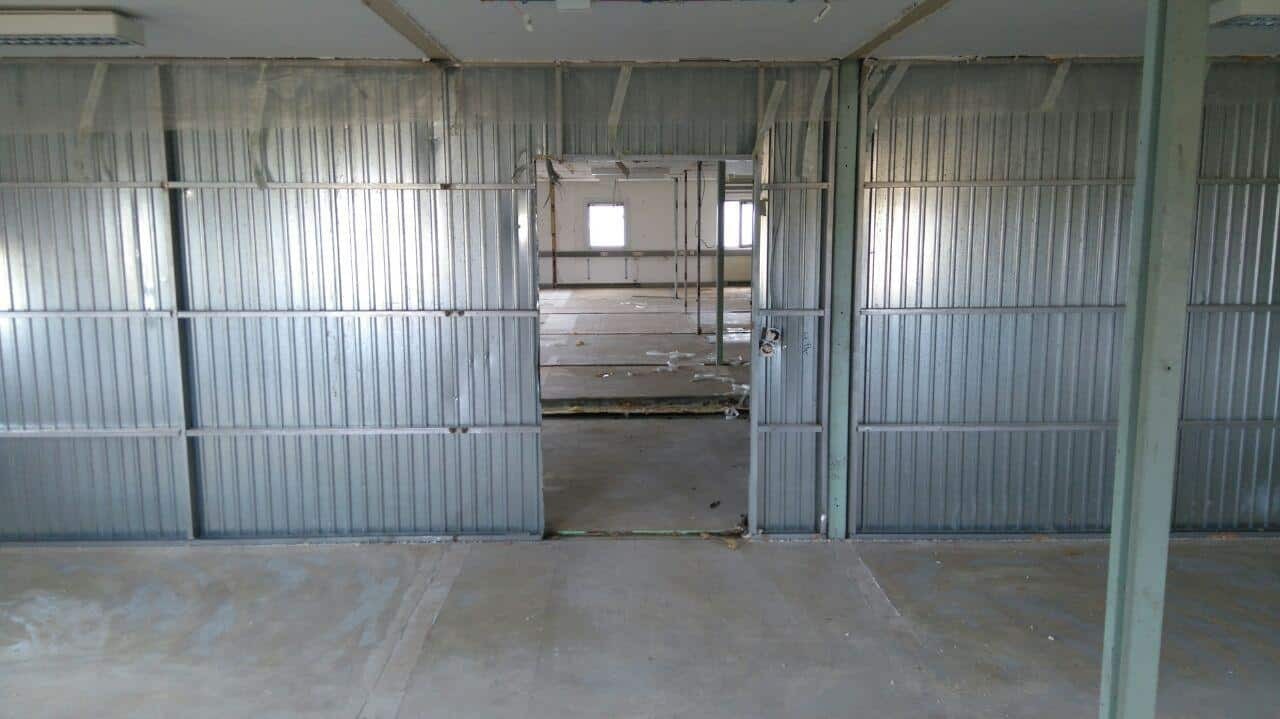 Room partition in the back of the storage space