Published: 3.02.2018 by Lara Eisler
The Christmas season has begun, and while everywhere doors are opening, we plan to install some piezo-sensors in the FVA 29 mast. This is a part of the first attempt for Structure Health Monitoring (SHM), which is an important project of great interest in the current area of ​​research in the field of ​​fiber composite materials. It shows the problems of damage behavior compared between the fiber-reinforced plastics (FRP) and the metallic materials. While metals cause plastic deforming, which issues an indication for damage, the damage in FRP is initially only visible in white fractures in the matrix, which are very difficult to detect and usually unnoticed from the outside. This circumstance leads to the fact, that during the design process an already damaged structure has to be assumed, which inevitably leads to much heavier constructions than necessary.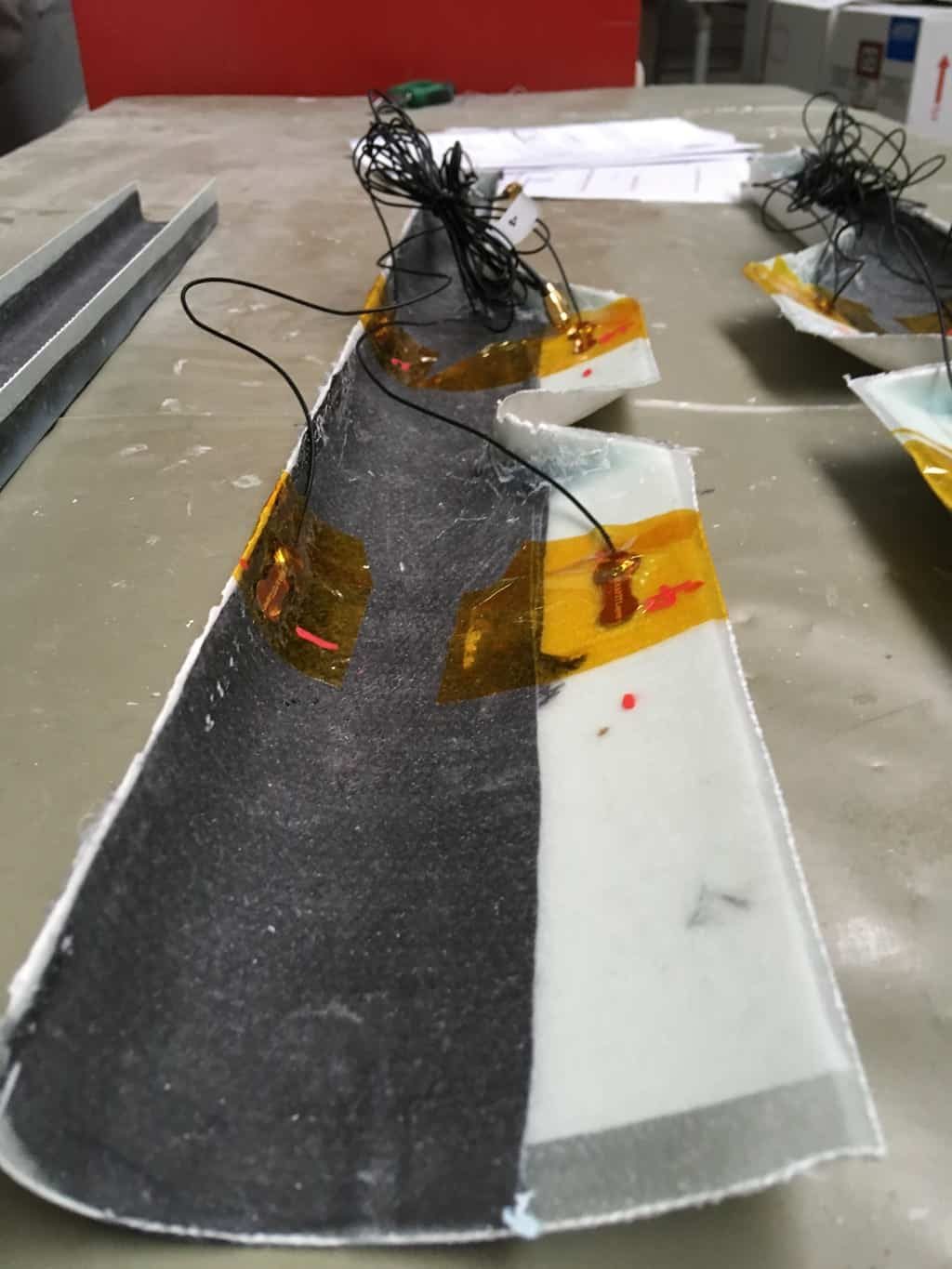 View of the piezoelements and their cable length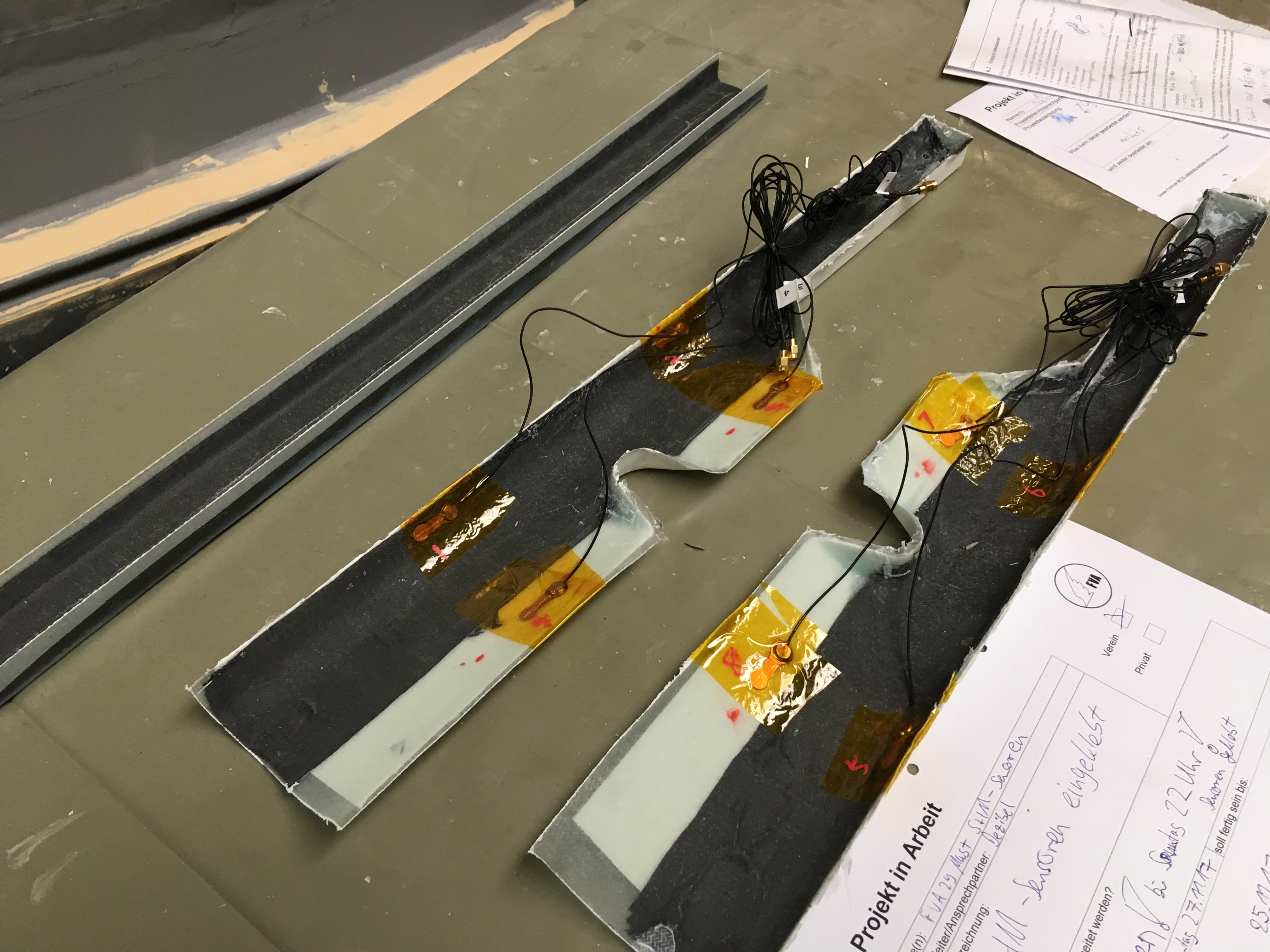 The finished shells with the well visible piezoelements and their wiring
As part of our collaboration with the RWTH SLA, we've pasted some piezo actuators into the shells of the FVA 29's mast, which create tension through deformation, which is used to detect possible damage. We are pleased to be able to contribute to this area of research and hope it will rise up into the air with our prototype next year!